Passport Photo Studio Coventry Experts – The Imaging Professionals, 173a Walsgrve Road, Coventry, CV2 4HH.
Passport Photo Studio Coventry Experts – The Imaging Professionals. Our Passport Photo will constantly meet the guidelines for computerised identification photograph and printed version visa photographs.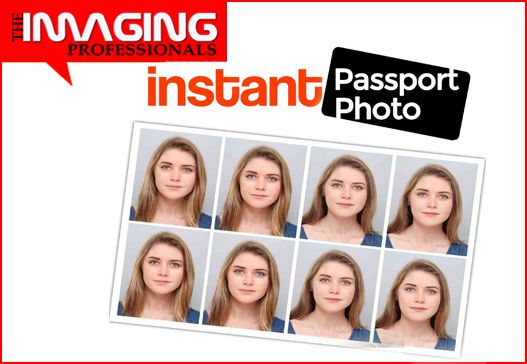 Ensure your passport photo meets the required specifications. On the off chance that it doesn't, you may have issues with your application. The Imaging Professionals can print passport photos and visa photographs for any Nation on the planet including UK, US, India, Australia and whatever remains of Europe (EU International ID photographs) while you pop in and with no arrangement required.
We ensure that your ID and Visa photographs will be accepted by the government office or we will retake it for FREE.
---
Our UK Passport and Visa photographs will dependably pass unbending VISA and Identification necessities. Moreover, we are managing more customers that require Indian Visa pictures and we are pleased to declare that we presently have a segment managing and practicing with Indian Passport and Visa Photographs.
We additionally have a client handbook accessible in store to answer any inquiries you may have on each government office on the planet.
Our store comprehends the little subtle elements required to run an administration like the manner in which we do – from continually offering you a mirror before we take your visa photograph, to guaranteeing that the background is light-grey, or white (contingent upon the International safe haven you are applying to).
We truly trained our stuff with regards to taking passport photos – which is the reason we can offer an assurance that the majority of the ID photographs we deliver in store will constantly meet the government office necessities or we will retake them FREE of Charge.
---
Passport Photos printing
Why not come in today and get your International ID Photograph or visa photograph in store? To see every one of the Nations on the planet that we take photographs for, it would be ideal if you take after this connection.
You are welcome here to get your photo snapped and printed in store regardless of whether you have an appointment with us or not. We welcome walk in customers. We are open till 6 pm, 6 days seven days. We are situated at 173a Walsgrave Road, Coventry, CV2 4HH. We are almost opposite the Old Ball Hotel, by Ball Hill Bus Stop.
---
UK Digital Passport & Visa Photos details
The principal point is that the Passport Photo or Visa Photograph ought to be taken to the correct rules set by the UK government, and we will guarantee that your passport and visa photos meet these. Not accurately taken passport photographs can result in your application being rejected. In the event that you intend to do it yourself, here are some useful notes that will guarantee that your passport photograph is affirmed first time around.
UK Visa Photograph Background Colour
We reliably have clients continually demanding that the background colour be white. However, according to UKBA, the identification photograph background shading ought to be in Cream or Light Grey Colour. There is a rationale behind this, as White will reflect light back to the camera, and furthermore make shadows. This problem is eliminated if a light-grey or cream colour background is used.
Children Passport and Visa Photos
This is a basic part, anyway in the visa photograph there ought not to be any toys or parent's hands supporting their kids or some other object or individual ought to be noticeable. The Imaging Professionals spends significant time in quieting babies down and we take a passport photo of new-born while lying them down, rather than holding them up which has caused numerous disappointments in the past.
Newborn child Visa Photographs
New-born don't need to have their eyes open – vital this can spare a great deal of time, particularly is your baby is resting.
We are confident to say that you are permitted to wear your glasses in a UK Passport ID photograph?
Essential: you can have your glasses on in the event that you wear them every day – In any case, no reflections are permitted – so remember this. Our staff can evaluate whether the photograph we take will pass.
UKBA International ID Photograph or Visa Photographs Prerequisites
Photograph ought to be in colour.
It must be taken against cream or light-grey, not white.
Size will be 35 mm x 45 mm.
The subject ought to be forward and straight with eyes open, with no tinted glasses, shades or anything with the reflection eyes.
To keep away from the danger of dismissal, we suggest photo without glasses.
Photograph ought to be taken without anything covering face.
Photograph ought to be with impartial articulation, mouth shut and no grin.
Just a single individual is permitted in a photograph (no items like toys, hands or some other individual obvious).
Children ID Photograph Requirements (Age five or under):
Children age six or above will required to take after the above rules.
Need an unmistakable picture of kid
No need an unbiased appearance, or to look specifically in the camera yet it is important to look forward.
Infant's under one year does not need their eyes open, but rather it is best if the eyes are open.
It ought to be clear, not harm, not torn and no imprints on it
Ought to be printed professionally, abstain from printing at home.
We can make advanced pictures of your identification photographs in any detail required. The majority of our ID photographs clicked in store are Biometric affirmed.
The Imaging Professionals can likewise print your passport ID photographs in the accompanying sizes.
---
Sri Lanka Identification Photograph
The greatest issue with Sri Lankan identification photograph is that the necessity of the photograph is a bit strict about the ears, and clients taking visa photograph in a photograph stall or any individual who doesn't know, commit a typical error by not demonstrating their ears legitimately.
---
USA Passport Photo and Visa Photo
The US Visa Photo is very different from the UK Passport ID or Visa photograph prerequisites; it is 2-inch x 2 inch and must be a white colour background. It must have a full face from the highest point of the make a beeline for the base of the jaw, more vitally face ought not to be in excess of 1inch to1-3/8inch (25mm-35mm). It is required that the ears ought to be seen.
USA Visa Photo
In the visa photo of USA, it is compulsory to have both printed photograph and digital photograph; the printed photograph is not different size from the US Passport ID photograph. The primary oversight the client make is that they try to make the digital photograph different size from the print photograph which is 2inch x 2inch, yet the digital photograph isn't estimated as the physical printed photograph, it is estimated as pixel and can change while transferring to US online application shape.
USA Digital ID Photograph Arrangement
The US digital ID photograph ought to be between 600 x 600 pixel and 1200 x 1200pixel. The computerised photograph ought to be in JPG format. The measure of the picture ought not to surpass or not more prominent than 240kb (kilobyte). At The Imaging Professionals, we guarantee that our photographs meet these conditions.
---
Indian Passport Photo and Visa Photographs
The Indian passport photo/Visa photograph is very different from the UK Passport ID photograph prerequisites; it is 2inch x 2 inches. It must have a full face from the highest point of the go to the base of the jaw, more imperatively face ought not to be in excess of 1inch to1-3/8inch (25mm-35mm).
The background ought to be plain white. In the photograph, there ought not to be any kind of shadow in the face or out of sight. Head covering isn't permitted aside from religious reasons. The face ought to be nonpartisan.
Children under one year don't need their eyes open, anyway open eyes is prescribed. The kids under 10 years old are a bit simple on the situation of eyes in the photograph and face demeanour, however, the photograph ought to be clear the photo ought not to have seat backs obvious, toys or any of the individuals ought not to be noticeable.
---
Photo Shop in Coventry.
There are reasons why you should mull over utilising a photograph shop in Coventry – Poor lighting, the danger of coming up short, and nobody to physically return to when things turn out badly. We are constantly here to serve you, and react to any issues you may have – we assume liability for our work and dependably mean to hit the nail on the head first time. Our prosperity throughout the years just supports this magnificence.
Get in touch with us
On the off chance that you require more help or exhort. It would be ideal if you don't hesitate to contact The Imaging Professionals on 02476764594